F.O.G Shader v1.5.2 (Render Dragon)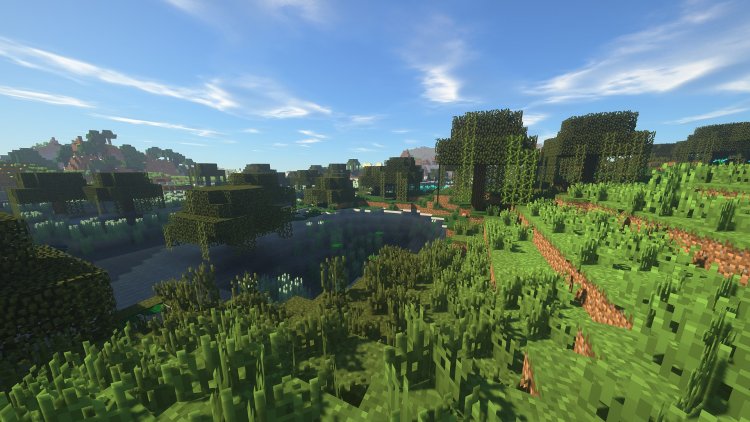 Are you looking for Foggy, Scarry Shade-eerr and stuff, well maybe this is for you. So this Shader is aimed for Fog, it's not that fancy, it just look more scary, un-vibrant, and un colory and Scary~, wait did i just said that before?
Basic Info
This Shader compatible with new engine called Render Dragon, but don't worry old engine still inside this pack you can select it later at Pack Settings later on. The new engine may not called shader because i'm using fogs system and debug screen which this is not shader, but the feeling still you're using original f.o.g shader, the downgraded was the sky is static not like 1.5.1 Sky Update, but don't worry you can see the stars at night :)
The shader might slightly defrent due to engine it self.

In case if you had problem with :
You may reset Screen Safe Area to default.
Change Pack Settings, Render Dragon engine selected by default, you can change it by click gear icon and slide it to left incase you're using old render engine.
Restart the Minecraft might required after change resolution.
This Shader Compatible with :
-Windows
-Android
-IOS
-Xbox
-PS5
Set Brightness in-game to 0 if you cannot see it's okay to set whatever you want.
Render Distance draw the FOG! so, the lowest Render Distance the more FOG you can get.
This Shader perfect for horror minigames, and scary event!
Perfect for Apocalyptic, Horror And scary map.
GLSL, HLSL and "Render Dragon maybe?" code inside!
The apply is simple just like ordinary texture pack you can set it global or your world, enjoy! you don't need to do anything like re-install minecraft and other, just simply active the pack and you good to go.
DOWNLOAD: https://mcpedl.com/f-o-g-shader/