Java User Interface Texture Pack For MCPE 1.18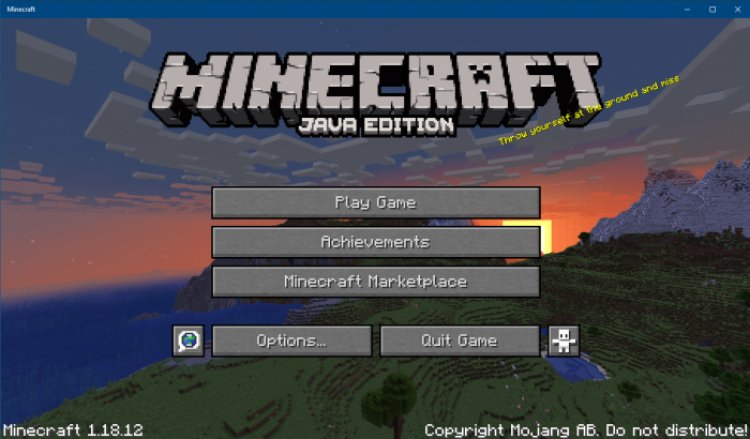 Minecraft Java Edition is the desktop exclusive version of Minecraft that comes with many unique features and an extensive list of servers such as Hypixel. Minecraft Java Edition is also well known for having a clean and smooth user interface that is almost iconic nowadays. The Java Edition user interface changes the settings, world generating animation, loading server animation, etc. A significant amount of Bedrock players want to have the Java Edition user interface in their game and thankfully, this texture pack replaces the Minecraft Bedrock Edition designs with that of Minecraft Java Edition.
Minecraft Java Edition is far more expensive than Minecraft Bedrock Edition and as a result, there are some people who want to play Java Edition who can't afford it and therefore purchase the cheaper Minecraft Bedrock Edition instead. While both versions of Minecraft have their own strengths, Minecraft Java tends to outperform Bedrock Edition in terms of mods, servers and of course, user interface. This texture pack is so well loved since it adds a key feature from Minecraft Java Edition to Minecraft Bedrock Edition.
Best of all this texture pack only takes less than 6 megabytes worth of storage so users who are low on storage are able to download this texture pack with no worries of running out of storage. This texture pack will work on all platforms of Minecraft Bedrock Edition such as mobile, console, windows 10, etc.
Around 70% of the textures in this texture pack are made to appear like Java Edition currently. However this texture pack is always being updated to include more features and details, and we will update this post accordingly.
HOME SCREEN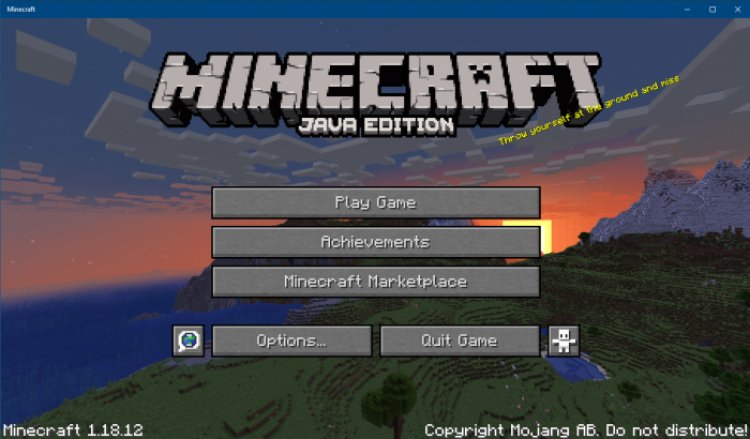 The home screen is made to be exactly like Minecraft Java Edition 1.18! On the top of the menu there text that says "Minecraft Java Edition" in the iconic blockly font. The buttons are also rearranged to be in the center with a gray color scheme. We have 5 buttons that include the "Play Game" button. "Achievements" button, "Minecraft MarketPlace" button, "Options" button and "Quit Game" button. The panorama is of a Minecraft cave landscape from the Minecraft 1.18 Caves and Cliffs Part 2 update.
NEW JAVA EDITION SETTINGS
The settings are completely revamped to look exactly like the Java edition! At the very top of the settings section we have quick settings where we can quickly change our FOV, third person mode, etc. Many Bedrock players prefer this layout for the settings since it's easier to navigate through and looks appealing visually. There is a dirt background with text saying "Java UI" in the bottom left corner. We are able to change our texture pack through this menu and even our control settings.
WORLD LOADING ANIMATION
One of the most iconic visuals of Minecraft Java Edition is the world loading animation that is a square that gradually gets filled up as the world loads up. There is also a percentage in the top that indicates the progress of the loading. This is a clean and amazing animation that makes Minecraft Bedrock Edition feel more like Java edition!
INVENTORY MENU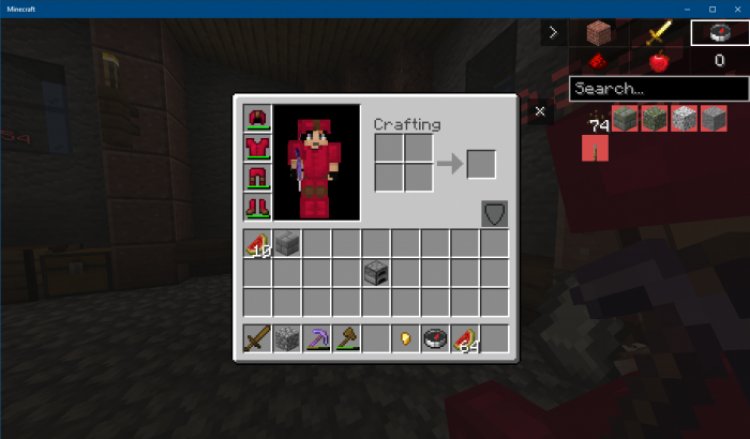 This texture pack even shines with its inventory menu that is heavily inspired by the Minecraft Java Edition version of Minecraft. There is a search bar on the right side where you can scroll for any blocks you want to use. We also have java edition crafting formulas as opposed to the Minecraft Bedrock Edition formulas.
TEXTURE PACK CREDITS:
This texture pack was created by CrisXolt all the way back in 2017 and has been updated consistently to keep track of the new Minecraft updates. CrisXolt has been making texture packs since 2016 and this is his most popular texture pack. Be sure to support CrisXolt via YouTube to show appreciation for these amazing texture packs.
REVIEW AND CONCLUSION:
This texture pack easily gets a high 9/10 rating for paying close attention to the Java user interface and adding it to Minecraft Bedrock. The accuracy of this texture pack is amazing and it feels like we are playing a desktop game on a mobile device. The only factor preventing this texture pack from a 10/10 is the few textures that are not changed and are still from the Minecraft Bedrock Edition user interface. I have made plenty of videos on this texture pack and for good reason! It truly is an amazing texture pack and is unique.
DOWNLOAD: