Realistic Water Shader Minecraft Bedrock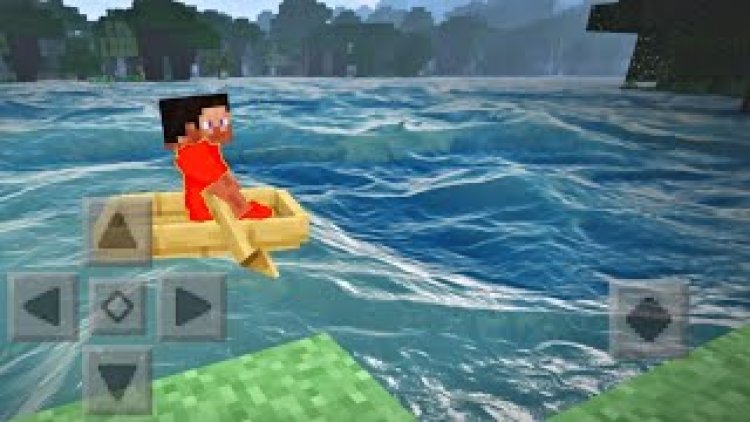 Minecraft shaders have come a long way. From changing simple components such as the sky of the world to having dynamic shadows. Minecraft shaders enhance the game by adding an element of realism to the game thanks to the realistic modifications in shadows, lighting, etc.
This shader takes Minecraft Bedrock to an entirely different level by making the water appear extremely photorealistic. Many compare the realism to the water to an actual video of water. It's truly fascinating how far a mobile device can go in terms of loading in game graphics. In addition to realistic waters, this shader offers
SHADERS ON MOBILE DEVICES?
This shader only works for android devices such as the Samsung Galaxy S21 or the upcoming Samsung Galaxy S22. While the shader may cause some lag on these devices, the experience is still worth it. IOS devices will not be able to run this shader and any attempt to use this shader could result in severe lag or even the game crashing. Unfortunately, not even most low to mid budget android devices will be able to run this shader since it requires a decently powerful device to load in all the realistic animations.
HOW TO REDUCE LAG?
When using this shader you may experience some form of lag. Reducing lag while using this shader is extremely simple but some of the most effective ways include:
- Lowering your render distance
- Turning off fancy graphics
- Remain in areas away from bodies of water
- Remain in areas where there are no excessive amount of entities present
REALISTIC WATERS:
From these images we are able to see the intense detail put into the water of this shader. There are amazing and stunning wave animations as well. Every wave has lighting and shadows to it. The waves are massive and we are able to notice the waves pass along the water. The waves even get bigger or smaller depending on how far we are from the water.
Not only is this shader stunning above water but it even shines underwater! Underwater we have a realistic distortion effect to add more realism to this shader. We also have a dynamic lighting pattern and we are able to see light rays come from the sun, through the water and into the ocean floor.
NIGHT SKY:
Even during the night time this shader manages to surpass all expectations. Throughout the night sky we are able to see auras, galaxies, stars, comets, etc. It feels magical and is definitely a vibe. Most shaders tend to neglect the night sky since there is not much lighting but this shader gets creative, light comes from the moon and stars in the night sky.
SUNSET:
The sunset is another major highlight this pack has to offer. The sunset is packed with a diverse amount of colors. We are able to see bits of red, yellow, orange, purple and even a little bit of pink. The lighting emitted from the sunset is also reflected on the ground and even on the water.
CONCLUSION:
This is one of the best shaders out there and even though it requires a significantly powerful device to run smoothly, it definitely is worth trying it. This will transform any Minecraft Bedrock world you have!
HOW TO DOWNLOAD:
- Go on mcpecentral.com
- Select whichever shader you would like to download
- Scroll towards the bottom of the page until you see the "download" link
- Use any file manager application to make sure the pack ends in ".mcpack"
- Then open up the ".mcpack" for Minecraft Bedrock
For more clarification, check out the "GUIDE" section here: DOWNLOAD
DOWNLOAD:
https://www.mediafire.com/file/xcxalijt6ifqn9k/DSPE-V17.2-Ultra.mcpack/file