Top 5 No Lag Shaders For MCPE 1.19! - Minecraft Bedrock Edition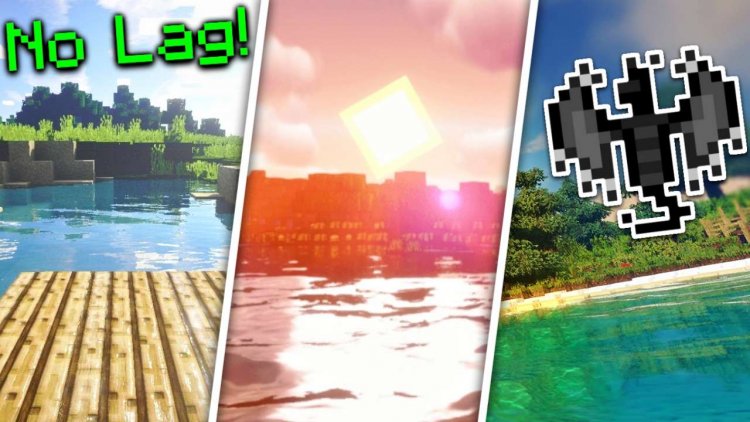 Top 5 No Lag Shaders For MCPE 1.19! - Minecraft Bedrock Edition
#5 FCBE Shaders
By Animartin
FCPE shader is a vanilla texture pack that modifies minecraft textures for more saturated colors in minecraft to make it look more colorful and pleasing. also adds a new sky and water. giving the water a more beautiful and clear appearance. giving the night sky more attractive and the daytime sky a beautiful blue
FEATURES:
New colorful vanilla textures.
New water
New eviroment color (saturated)
DOWNLOAD: https://mcpedl.com/fcpe-shader/
#4 BSFBE Shader
By Arthur156
This is not quite a shader (Since version 1.18.3 in Minecraft Bedrock edition, shaders are no longer supported), but in any case, this texture pack transforms the graphics in the game well, you will definitely like it. This texture pack adds more beautiful fog, realistic sky, beautiful more transparent water, and waving grass, leaves, flowers and plants.
Waving plant textures have texture resolutions of 256x256 and 128x128, but no matter which version of this texture pack you install, you can disable waving plants in the texture pack settings.
Check out my other texture packs:
Real Waving Plants Texture Pack
Real Waving Leaves Texture Pack
Real Waving Grass Texture Pack
Real Waving Flowers Texture Pack
NRRDS Shader for Minecraft PE/BE 1.19 [Render Dragon Support]
Waving leaves, Grass and Plants Texture Pack
Just Animated Grass Texture Pack
Animated Flowers Texture Pack
Waving Leaves Texture Pack
Gold Autumn Texture Pack
BGRD 2.0 [Render Dragon Support] for BE/PE 1.18.3+
DOWNLOAD: https://linkvertise.com/434886/bsfbe-shader-256x256/1
#3 Dark Shaders
Hey guy's what's going on? Today I present you a shader for Renderdragon which supports 1.19+ wild update and Support Android and the name of the Shader is Dark Shader Renderdragon. Well it's still in development in updates i will try to make shader more relastic i am sure you're gonna enjoy this shader with new wild update.So now let me present you some picture of how the shader looks.
Realistic nether portal placeholder
Lava looks more realistic at daytime
Water Waves with Normals
Beautiful fog
Waving dandelion

Beautiful sunset

Best thing is that it supports Render Dragon especially Wild Update.
In 1.2 added rainbow and realistic moon also
And more! You'll definitely enjoy it.
DOWNLOAD: https://mcpedl.com/dark-shader-renderdragon/
#2 Universal Shaders
The Universal Pack (Renderdragon support) is a resource package that focuses on beautifying our minecraft to have a better gaming experience, it works on any device and is 100% optimized you will not have any type of lag, I invite you to try this package you will not regret it.
Screenshost:
- Day and night color
- Sunrise and sunset
- Cave and mist
- Clean waters
DOWNLOAD: https://linkvertise.com/214456/universal-pack-v12/1
#1 Harmony Voxel Shaders
By Aerith Gray
So hey guys! I'm going Today I'm going to share a new Shader which supports IOS, Android and Windows 10 edition too! And no worries if you have Render dragon edition it's especially made for Renderdragon only so the name of the Shader is Chill Voxel Shader for Bedrock Edition.

Some Screenshots: