Top 5 FOG Shaders For MCPE 1.19! - Minecraft Bedrock Edition
Top 5 FOG Shaders For MCPE 1.19! - Minecraft Bedrock Edition
Here are 5 shaders with an amazing FOG that looks amazing. All downloads and credits can be found below.
#5 BSFBE Shader
By Arthur156
This is not quite a shader (Since version 1.18.3 in Minecraft Bedrock edition, shaders are no longer supported), but in any case, this texture pack transforms the graphics in the game well, you will definitely like it. This texture pack adds more beautiful fog, realistic sky, beautiful more transparent water, and waving grass, leaves, flowers and plants.
Waving plant textures have texture resolutions of 256x256 and 128x128, but no matter which version of this texture pack you install, you can disable waving plants in the texture pack settings.
DOWNLOAD: https://mcpedl.com/bsfbe-shader-minecraft-bedrock/
#4 Skye Graphics
By sparkskye
A simple graphics enhancer.
Skye Graphics transforms Minecraft PE to look brighter, cleaner, and more minimalistic. It is specifically designed for the Bare Bones Texture Pack, with graphics inspired by the Official Minecraft Trailers. This resource pack supports Render Dragon and MCPE versions 1.19+.
Features include:
New sky, clouds, sun, and moon
Brighter blue water in all biomes
Atmospheric fogs in the Overworld, Nether, and End
New fogs for weather and underwater
Improved colormaps for grass and leaves
In-Game Screenshots:
DOWNLOAD: https://mcpedl.com/skye-graphics/
#3 Better Night Time
By EasyCode
have you ever wanted Minecraft to look a little bit more Aesthetic? Well now you can with the new Better NightTime Pack!
Daytime:
Night time:
want more pictures?
Daytime:
Night time:
What a simple way to completely change your game!
DOWNLOAD: https://linkvertise.com/487356/better-nighttime/1
#2 Astral Shader
Astral client is a fantastic client for Minecraft Bedrock Edition. It has many features. Credits can be found in the downloads. Even though this is a client there is still a shader features which adds nice FOG to the game.
HOMESCREEN:
MOD MENU: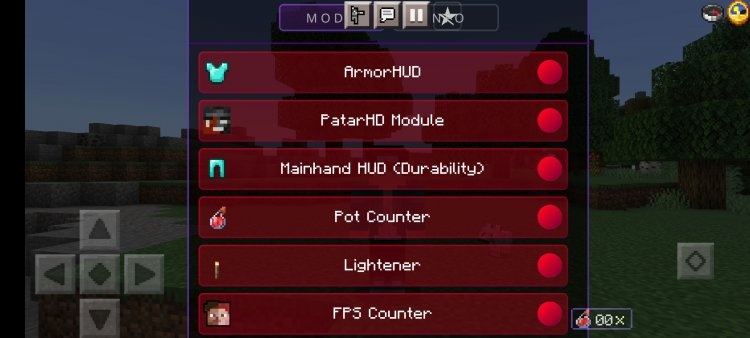 SETTINGS:
DOWNLOAD: https://astralclient.net/discord
#1 F.O.G. Shader
Are you looking for Foggy, Scarry Shade-eerr and stuff, well maybe this is for you. So this Shader is aimed for Fog, it's not that fancy, it just look more scary, un-vibrant, and un colory and Scary~, wait did i just said that before?
Basic Info
This Shader compatible with new engine called Render Dragon, but don't worry old engine still inside this pack you can select it later at Pack Settings later on. The new engine may not called shader because i'm using fogs system and debug screen which this is not shader, but the feeling still you're using original f.o.g shader, the downgraded was the sky is static not like 1.5.1 Sky Update, but don't worry you can see the stars at night :)
The shader might slightly defrent due to engine it self.
You may reset Screen Safe Area to default for Render Dragon version of the shader.
Inside the content you need to extract the .zip first to select the version of the shader you want.
Inside Read Me content:
>If you're use newer minecraft version(above 1.18.31) that had Render Dragon Engine please use Render Dragon Ver. work on all devices, for sure.
>If you're use old minecraft version(below 1.18.30) you can use HLSL and GLSL Engine. work on phone and pc.
>NOTE : Both are defrent running engine and limited due to render at Render Dragon Engine. Im sorry if that shader not to similiar to original FOG shader, i tried the best, cheers.
This Shader Compatible with :
-Windows
-Android
-IOS
-Xbox
-PS5
Set Brightness in-game to 0 if you cannot see it's okay to set whatever you want.
Poluted Cloud : you can turn this off/on at Minecraft in-game settings Video -> "Render Cloud".
Render Distance draw the FOG! so, the lowest Render Distance the more FOG you can get.
This Shader perfect for horror minigames, and scary event!
Perfect for Apocalyptic, Horror And scary map.
GLSL, HLSL and "Render Dragon maybe?" code inside!
DOWNLOAD: https://mcpedl.com/f-o-g-shader/