Cherry Blossom Biome Addon (Minecraft 1.20)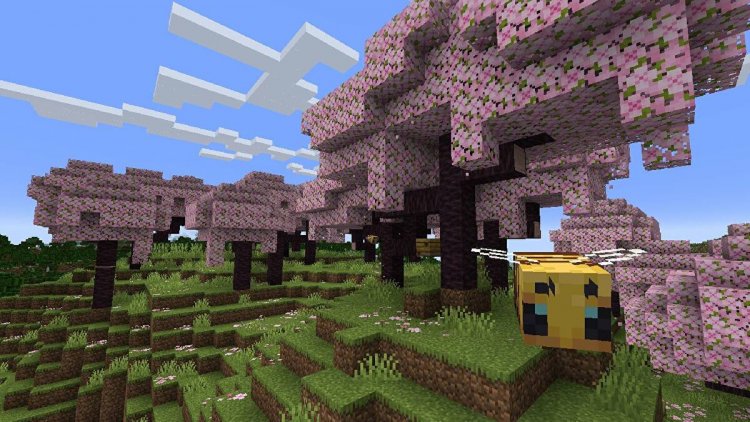 These two addons I found will add the upcoming Minecraft Cherry Blossom biome. Be sure to check out all their features and the people behind this amazing addon. While I do wish there were more features both these addons, the features they have is decent.
By N1tr0YT
This add-on adds a new biome The Cherry Blossom Biome In the cherry blossom biome you'll find the new cherry tree, cherry leaves, and a new mob the red panda.
In the new cherry blossom biome you'll find the trees the cherry trees and the new cherry leaves you can craft the cherry laces using birch leaves and pink dye in the crafting table.
This add-on also adds a new mob the Red Panda you can find this mob in the new cherry blossom biome roaming around you can also tame this mob using sweet berries.
DOWNLOAD: https://mcpedl.com/cherry-blossom-biome-1/
This addon add the cherry blossom tree into Minecraft right now it doesn't have its own log for now but it will have it own log soon so stay tooned for that and subscribe and share and like and comment on my channel called Corrupores Eye 2 and follow me on twitter @CorrupptedEye1 and @CorruptedEye2also follow me on Twitch which my name is RazorWolf21
Here is the YouTube video of mines that you can watch if your having trouble thinking what this addon is about and when you do look at remember to subscribe to my channel and follow me on twitter and twitch.
https://youtube.com/embed//zfNJcyotJNQ