MinerMends SMP: Minecraft Bedrock Edition Realm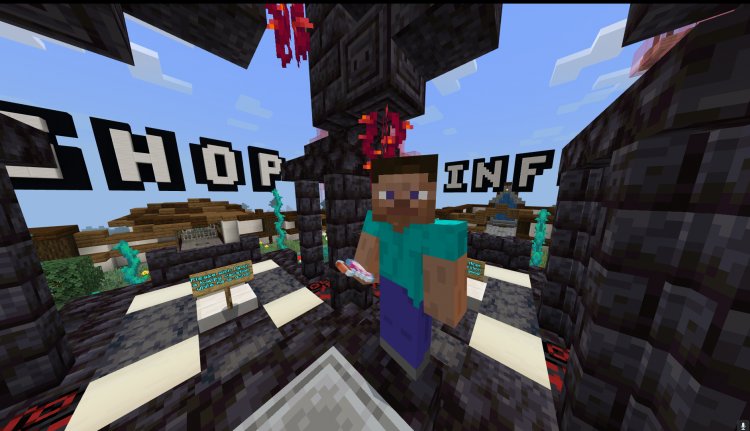 The Minermends is an amazing SMP realm packed with custom commands, maps, features, etc. It is truly one of the polished and amazing realms. The Minermends SMP is Minecraft Bedrock Edition realm that works on the current Minecraft 1.18 update and focuses on Minecraft survival.
This realm was created by the Minecraft Bedrock Edition YouTuber Minermends. Minermends is well known for his realms content and many viewers of his have been asking him to make his very own realm and his fans wishes have been answered. This realm even comes with a discord server where players are able to interact with staff, and even Minermends himself.
HUB: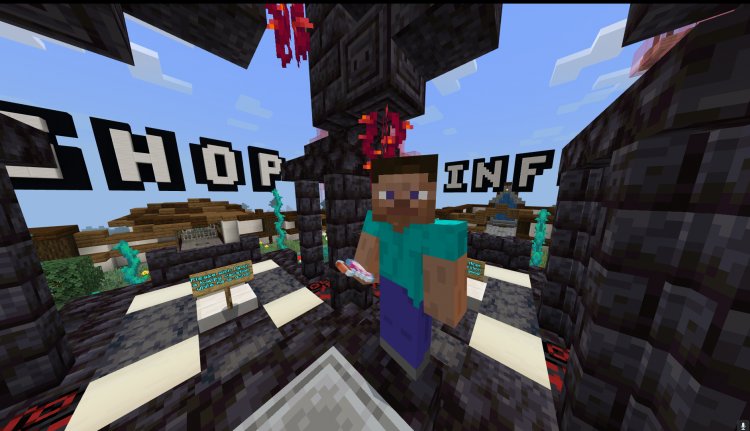 When you join the hub of this realm, you will be greeted by this amazing looking lobby. There are four main areas to go through, the shop, information, quests and the entrance to the survival gamemode itself. This hub is extremely stylish with parkour and even custom commands that prevent people from destroying the hub. Feel free to interact with other players in this hub and learn more about this realm!
To get started playing in this survival realm, go through the portal under the survival option.
Then you will be teleported to a platform in the middle of the ocean and then you will be able to float out of the platform. From there, it's all a free game. You are free to build, mine, and explore the realm. Be sure to collect resources and build a base to keep your items in one place. Watch out for potential griefing so be sure to ender chests to store your most valuable items or use a shulker box in order to store the items.
SHOP:
What makes this realm unique is the ability to purchase survival items without having to go through the hassle of gathering it in vanilla survival mode. You are able to buy items such as diamonds, wood, wool, etc. The shop even offers certain ranks that provide unique perks.
RULES:
While playing in this realm comes with many freedoms and opportunities to be creative, there are also some rules in order to prevent chaos in the realm. The rules of the realm include, but are not limited to:
- No hacking
- No bullying
- No harassing other players or staff members
- Respect all staff
- No abusing in game glitches
Violation of these rules can result in a ban, all cases are determined by a case by case basis.
DISCORD:
The discord of this realm enhances the experience of the realm. People on the discord have early access to news about the realm and have access to realm support. Users are able to make tickets on the discord and get assistance from a staff member. This realm is always being updated to be better and better and we are excited to see how this realm develops!
CONCLUSION:
We recommend this realm for any players who enjoy the vanilla survival of Minecraft but also enjoy interacting with others. There is an extremely passionate community in this realm which will make it a far more enjoyable experience.
HOW TO JOIN:
Joining this realm is completely free and super simple.
- Click the "JOIN" button down below
- Wait 10 seconds
- Press "skip ads"
- Then it will open up Minecraft Bedrock for you and you will be teleported into the realm!
REVIEW:
This client gets a 9/10 rating for its amazing features and strong community.