Minecraft 1.18.30 UPDATE Release! - Minecraft Bedrock Edition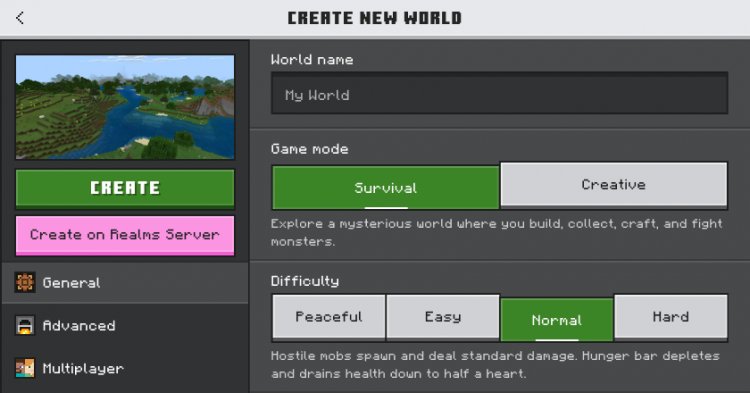 A new update is now available for Minecraft, featuring a swath of new improvements:
An updated Create New World experience will gradually be rolled out to players starting today
Worlds can now be created with 64-bit seeds
Many changes to improve damage and hunger calculations
New Experimental Features to try like the Deep Dark and Warden
Too many bug fixes and quality of life improvements to list!
Please continue to upvote and report any new bugs at bugs.mojang.com and leave us your feedback at feedback.minecraft.net. Happy crafting!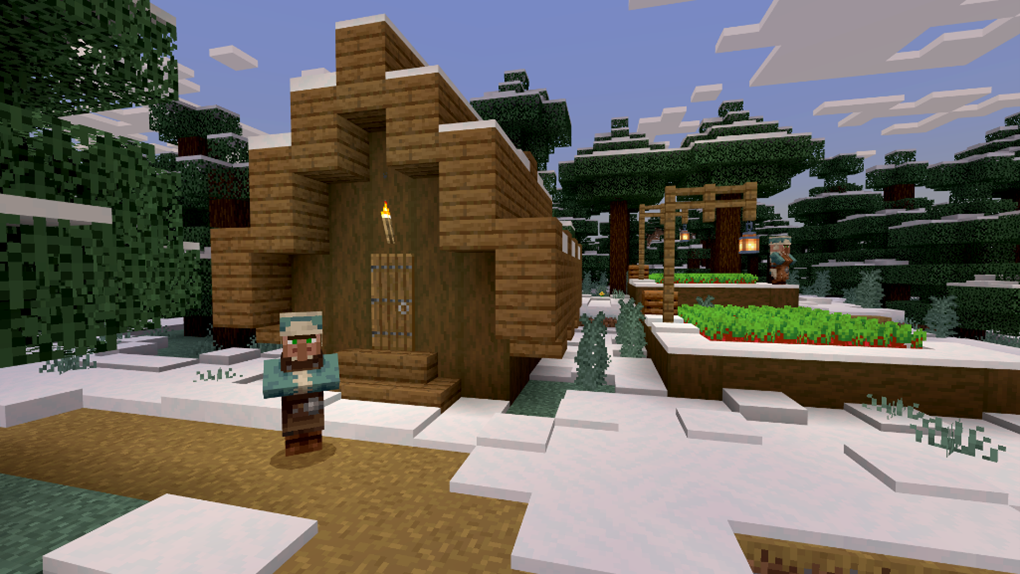 Changes:
Updated Create New World Experience
Create New World is being updated with improved navigation, more descriptions, and a new look and feel. It'll be rolled out gradually across Android, iOS, Windows, and Xbox starting today.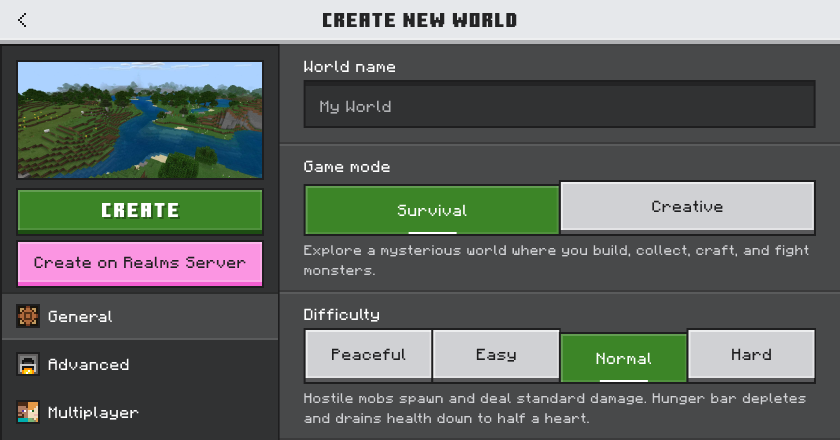 Experimental Features:
Reminder: Remember to make regular backup copies of your favorite worlds before enabling experimental features!
Please keep in mind that these features are work in progress, still under in development, and subject to change. If you activate them, your world might crash, break, or not work with future updates. Experimental features cannot be turned off after world creation.
For more information, please see the article about enabling experimental features at aka.ms/MCExperimentalFeatures.
Deep Dark Biome
Dimly lit and eerie, the Deep Dark is sure to strike fear into the hearts of even the bravest players
Ancient Cities
Wander the halls of these long-abandoned structures in the Deep Dark depths to uncover relics long forgotten
Warden
The horror of the Deep Dark! A creature with no eyes, roughly resembling the Sculk that can be found throughout the Deep Dark, the Warden is an unstoppable force of nature that inhabits this biome
Sculk Blocks
A new variety of blocks that can be found in the Deep Dark
Darkness Effect
A new mob effect unique to the Warden and Sculk Shrieker, which will afflict players with the effect when nearby
Lowers the gamma down at an equivalent of "Moody" while having this effect
Allay
Allays will collect all the surrounding items that match the item they are holding
Allays will like a player who hands them an item and will bring the items they collect to their liked player
Boat with Chest
Function similarly to Minecart Chests, but in Boats instead, so you can take a journey on the water and carry your things with you
Goat Horn
Dropped when a Goat with at least one horn rams these blocks: Stone, Packed ice, Iron Ore, Copper Ore, Emerald Ore, or any kind of wood log from the Overworld
Axe Changes
Attacks with Axes towards a raised Shield will disable the Shield for 5 seconds
Spectator Mode
This update contains early functionality for Spectator Mode – a much-wanted feature we're adding to Minecraft: Bedrock Edition. This will launch after the upcoming 1.19 update has shipped, but we'll be testing it further in upcoming Betas and Previews. We recommend not relying on this in-development feature, which was not meant to be included in the release. We won't be accepting bug reports related to Spectator Mode until our first iteration is released, as the feature is likely to change during development.


Known Issues:
Teleporting entities into unloaded chunks removes them from the world. This will be fixed in an upcoming update

Players are unable to invert the camera Y-axis when playing with touch controls. This will be fixed in an upcoming update