Top 5 Clients For MCPE 1.18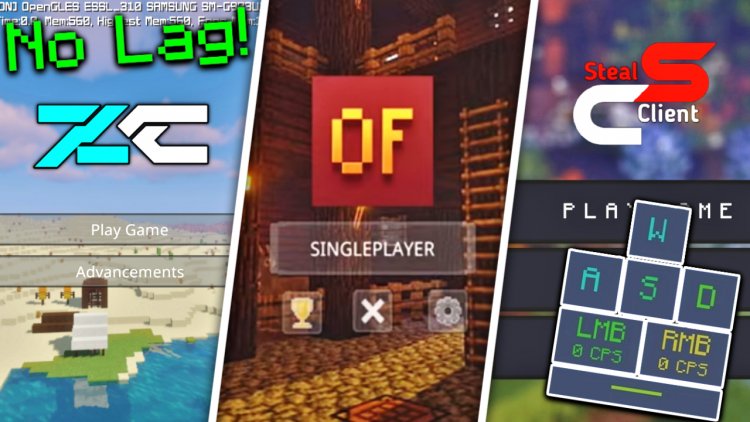 Minecraft clients are intended to help users with their in game performance and while there are constantly new clients coming out not all are the same in terms of quality. Thankfully, we compiled a list of the 5 best clients for Minecraft Bedrock Edition. All downloads can be found throughout this list and a video will be provided that showcases these clients in more detail.
#5 FryBry 200k Client
The FryBry 200k Client is a newly made client for Minecraft Bedrock Edition. This client includes features such as keystrokes, capes, built in game compass, wings, new ui, bandana, etc. This client is intended to bring attention to food related issues in America as all revenue made from this client will be donated to the Feeding America charity. Feel free to make your own video reviews of this client and FryBry will personally watch them and comment on any reviews. For more information about this client, check out our post we made previously here.
DOWNLOAD: https://linkvertise.com/96503/frybry-200k-client/1
#4 Beluga Client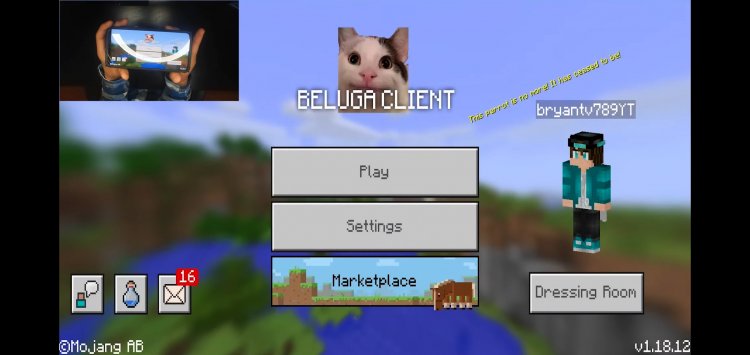 This is another recent client named after the popular YouTuber and entertainer known as "Beluga." This client changes the home screen user interface by changing the background to a peaceful Minecraft terrain background and even includes a cute kitten as the logo! This client even provides a cape with a cat logo on it with text above it that states "I'M SIMP." This client is made to be humorous and provide a casual feel to the game while also improving performance. Keep in mind this client is still in it's beta version and as a result, there may be some bugs in this client. Be sure to report any issues with this client!
DOWNLOAD: https://linkvertise.com/373464/beluga-client-beta/1
#3 Cyberline GUI Client
This texture pack completely revamps the traditional Minecraft user interface by replacing it with a futuristic and geometric theme that comes in many variations. Each of these themes is bordered by a metal outline that is rustic and extremely detailed. All the buttons are arranged in a way that makes it easier to navigate through and customize. This client would be higher on the list but unfortunately, this client does not offer much in game features and mainly focuses on the user interface. Most of the textures remain the same as in vanilla Minecraft. It is still a great client and worthy to be on this list!
DOWNLOAD: https://mcpedl.com/cyberline-gui/
#2 Steal Client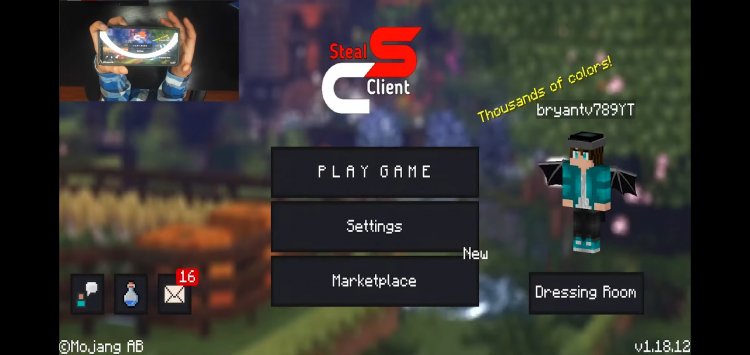 The Steal Client has slowly been increasing in popularity and for good reason. This client provides a new smooth home screen design that remains mostly the same as in the vanilla Minecraft but offers new features such as a shader background and dark themed buttons. The top of the home screen even shows the logo of this client, which is incredibly smooth and fits in with the color scheme of this client. The client also has incredible custom cosmetics such as a cape that has the Steal Client logo on it. The logo even has a fade in and fade out animation that really brings this client to life. This client also comes with a free look, and even a hitbox indicator that allows players to see the hitbox of any Minecraft entity around. This is useful for identifying where to attack mobs and other players in PvP situations. Be sure to use this client only in your personal worlds as some of these features are bannable on certain servers.
DOWNLOAD: https://www.mediafire.com/file/otun94y59xgrkuk/Steal_Client_v2.zip/file
#1 Zarex Client
The Zarex Client is definitely a client that's way ahead of its time. Packed with countless features and a stunning redesign of the Minecraft Bedrock Edition user interface. The panorama of this client includes a shader background of a desert with a river running through it. The buttons are also rearranged in a manner that is coherent and unique. This is one of the few rare clients that provides a bow indicator. Bow indicators are rare nowadays in clients so it's a breath of fresh air to know that this client provides one. The sky of this client is a total vibe with its synthwave design and purple-blue theme. This client even includes low fire which will prevent players from being blinded whenever they are above a flame. It's a simple yet beautiful client that will make the game significantly more enjoyable.
DOWNLOAD: https://www.mediafire.com/file/bp9fdc1u4y1p3li/Zarex-Client%2528V-1.6%2529.mcaddon/file
CONCLUSION
All these clients are amazing and it really boils down to personal preference. Each of these clients offer unique features and feel free to leave your thoughts in the comment section!