Top 5 UI Texture Packs For MCPE 1.19! - Minecraft Bedrock Edition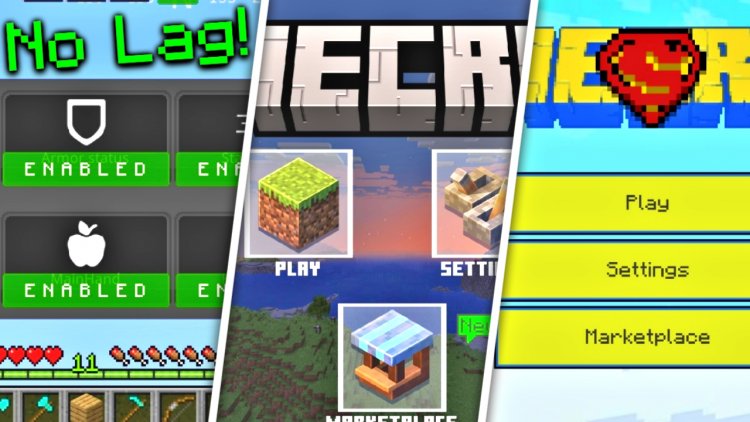 Top 5 UI Texture Packs For MCPE 1.19! - Minecraft Bedrock Edition
All downloads have the credits!
#5 Aesthetic UI
By klutzyy
Aesthetic UI is a new resource pack I have made that is surely going to amaze you! This UI aims to give you nostalgia and aesthetics. It has animated background, Minecraft's theme music "Sweden", and alot more! There are 3 versions, classic and futuristic, and phonebooth (goofy ahh names ik but you get the idea). Classic has Minecraft's theme, while futuristic has a futuristic pixel art with free to use lofi beats to listen to. :)
Preview:
Classic version:
Animated background
Clean sidebar style ui
Listen to Minecraft's old song "sweden" for nostalgia.
Profile, Play, and Loading screens:
DOWNLOAD: https://mcpedl.com/rain-ui-unique-ui-pack-1/
#4 Evoker Client
This client has been around for quite a while now but has recently gotten a brand new update. There are mod menu's, built in over lays, etc
HOMESCREEN: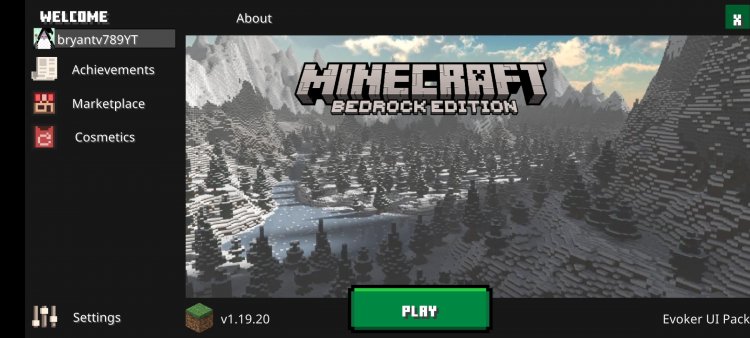 SETTINGS: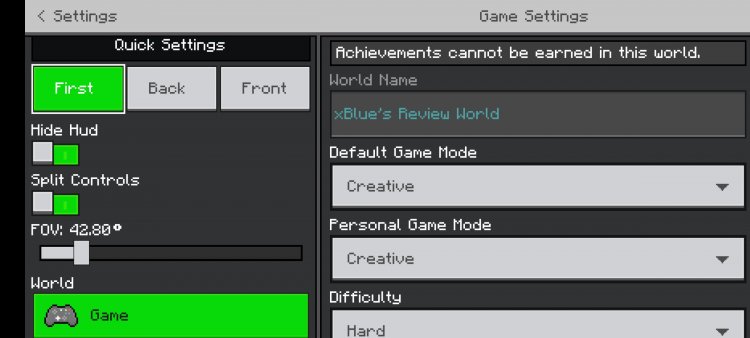 MOD MENU: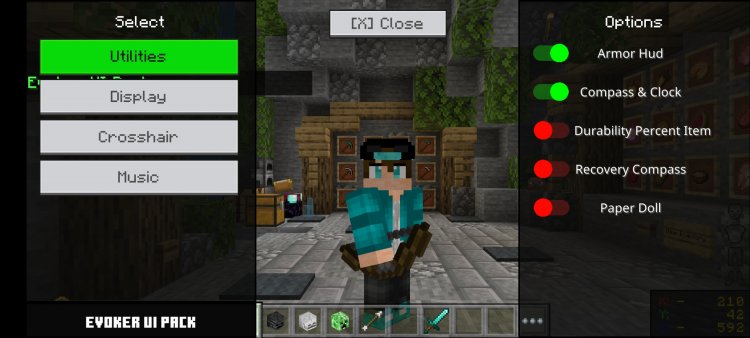 OVERLAYS:
DOWNLOAD: https://www.youtube.com/watch?v=hTjpL28WxMU
#3 Superman UI
Hello and Truth, Justice and A Better Tomorrow. This themd gui texturepack replaced the gui with a new one featuring a Superman theme. The gui and the startscreen have been updated. This time, I´m attempting to make a Superman-themed GUI. I hope you enjoy it. THX! -zadro0
SUPERMAN ????‍♂️
Texturepack for Minecraft WINDOWS, ANDROID and IOS
✍️ANDROID, IOS EXAMPLE
DOWNLOAD: https://mcpedl.com/superman-4/
#2 Java Edition UI
By CrisXolt
Before "Modified Vanilla" and "Vanilla enhanced". Is an TP/RP that would improve UI and other assets.
Actually, is an testing TP made since fall 2016, oriented to port menus and container/inventory GUI textures from Java Edition to Bedrock Edition more easily and efficient! At the moment there are 3 types:
Java Edition UI: Convert base game interface to Java Edition interface style! Of course, not all screens were modified, but I will add more in future versions!
Mixed UI: It is the improved version of the HUD UI and inventory containers still with base game style, with the small combination of Java Edition and Legacy Console Edition parts.
Screenshots:
DOWNLOAD: https://mcpedl.com/vanilla-deluxe-mixed-ui/
#1 Crystal UI
Hello,

this time, the topic is crystal- diamand.

A new startscreen and GUI have been added.
The HUB now has a new window overlay, experience bar, health bar, hunger bar, and other features.
The background of the strat screen has changed.
The container, like the inventory, has a new Overlay, but see for yourself
and if you enjoy this Texture Pack, please supporting me!

THX! -zadro0
CRYSTAL ????
Texturepack for Minecraft WINDOWS, ANDROID and IOS
✍️ANDROID, IOS EXAMPLE
DOWNLOAD: https://mcpedl.com/crystal/