Top 10 Addons For MCPE 1.19! - Minecraft Bedrock Edition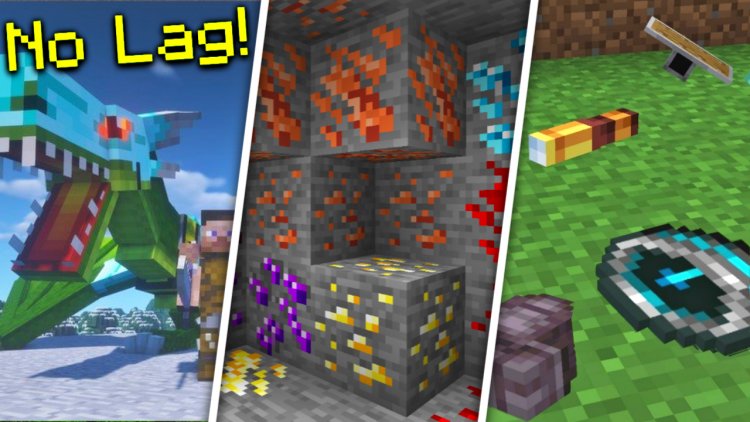 These are 10 amazing addons for the new MCPE 1.19 update. Downloads and credits can be found below!
10. Tornado Addon
By JPG YT
Have you ever wanted Tornadoes inside of Minecraft Bedrock Edition? Well, now you can! Hi, I'm Jeremiah and I introduce to you the Minecraft Tornado Addon. This add-on has been my dream project. However, back then I didn't know how to do everything I can now. This addon has really been a learning curve and has taught me a lot about what I can do as a creator. So I hope you all enjoy this add-on, especially all you die-hard Minecraft weather fans.
-Travels 0.3 blocks every 0.1 seconds
-Picks up blocks from the ground
-Creates a dirt path on the ground
-destroys whatever is in front of it
-can pick up players, and multiple other entities
DOWNLOAD: https://mcpedl.com/minecraft-tornado-addon-v1/
#9 Dynamic Lighting
By Amon28
Do you want to experience dynamic lighting like using optifine in java? This add-on adds just that experience into minecraft bedrock! This addon's lighting is not as smooth as optifine but it does the job.
You can use different items that gives off light to light your surroundings by just holding it in your hands. The dynamic light has a fix light level of 8.
You can now explore dark caves easier if you don't have enough torches to place.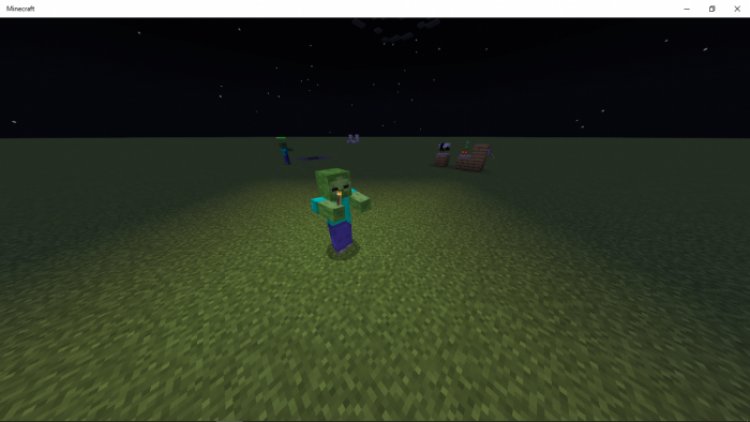 DOWNLOAD: https://mcpedl.com/dynamic-lighting/
#8 Transport Addon
A to B baby! For all your transporting requirements we have here bulldozers, two dirtbikes, hot air balloons, blimps, bicycles, three types of planes, a chopper, an air ship to transport them all, flying broomsticks and ... horse and cart! You know, the usual things. And, don't forget the Death Trap; build one for your friends today.
Where to start
The Air Ship (transports anything*):
\
DOWNLOAD: https://mcpedl.com/transport-add-on/
#7 Mystic Weapons Addon
Mystic Weapon is a powerful magical weapon which have their own special abilities. There are 3 kinds of Mystic Weapon and an Armor each weapon and armor have element type and its power is according to that element.
Element Stones
Elements stones are unique items that use for crafting different Mystic Weapon. Elements Stones are very unique and expensive, you can have a chance to buy them in wandering trader or have chance to get them in some specific loot such as unique chest loot like burried treasure, chest in some village or by some entity's drop loot.
The color of element stones
Earth - Brown-orange
Fire - Red
Water - Blue
Ice - Cyan
Wind - Green
Lightning - Purple
Light - White
Dark - Black
There are 8 different types of element stone: earth, fire, water, ice, wind, lightning, light & dark. Each type of stone can break into 4 different shards using crafting table, just like below
​You can use each element stone and element stone shard to craft different Mystic Weapons and Armors. There are 3 different kinds of mystic weapons which are staff, swords & battleaxes. For each weapons and armors there are 6 different variations, one element for each kind.
DOWNLOAD: https://mcpedl.com/mystic-weapon-addon/
#6 Xray Addon
X-Ray Is Functional Texture Pack To See Through Block To See Ores. X-Ray Already Support 1.18.30+ And 1.19+.
Warning!
Don't Use This Texture Pack In Server (Or You Will Get Banned).
Required Turn OFF Smooth Lightning .
Tested In Mobile Device And Windows 10.
You Can Modify Packs But Don't Claim This As Your Pack.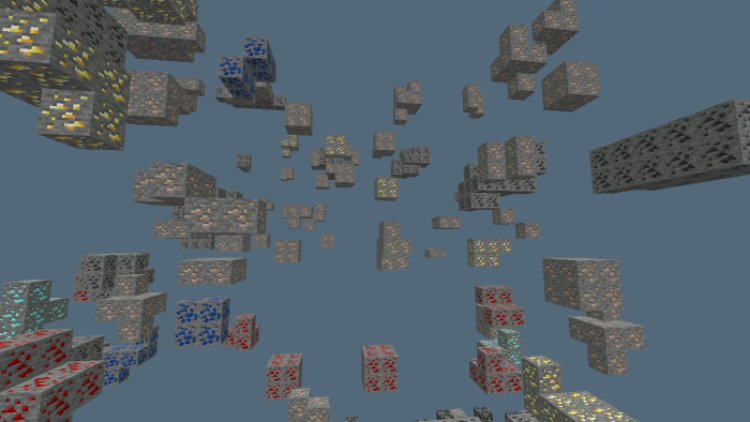 DOWNLOAD: https://mcpedl.com/x-ray-premium/
#5 Gooblicraft Addon
Hello guys in Gooblicraft,Some of you may recognize me from YouTube...Today's,I upload a new pack which adds more unique furnitures and decorations with up to 110+ models to your Minecraft world❤️This pack is good alongside with Mizuno but it also fit in vanilla minecraft,so don't worry...????
There is a tons of furnitures to decorate your Minecraft world...
You will love this pack I promise...
With upto 110+ stuffs you can decorate out your Minecraft world...
DOWNLOAD: https://mcpedl.com/gooblicraft-addon-v2-furnitures/
#4 Natural Structures Addon
By Fallen Toast
Natural Structures has been remade! This addon adds tiny touches to your world such as sticks and bushes which just adds to the ambiance of the world. You can find these items all over the world on the floor and make it easy to find certain items. The difference from the original is that this works in 1.19 (and hopefully above) and I've fleshed out each block. It will be updated for each biome!V1 - General Biome items If you would like to see any specific items (that is nature-related) please comment below!
Follow me on Twitter, where I better respond to comments!
General Blocks - V1
Landscape Photos
DOWNLOAD: https://mcpedl.com/natural-structure-redone/
#3 Zombie Apocalypse
Different types of Zombies have taken over the Minecraft World, Each type will have it's own characteristics, it may be speed, strength or something else,
Whatever the case if you see a Zombie... Run.
Some people are survivors like you and you will find them wondering around getting attacked or attacking Zombies.
NPC's will automatically attack Zombies just as Zombies will automatically attack NPC'. If a NPC dies from a Zombie attack they will become Zombies themselves.

DOWNLOAD: https://mcpedl.com/true-survival-zombie-apocalypse-addon/
#2 Realistic Physics Addon
BY Coptaine
This addon turns a large amount of the Minecraft items into 3D when placed on the ground. Each block has its own unique animation and thats what makes this addon so great. There are many bright features and extensive ways to explore this addon. This addon can be used to decorate worlds and make things look way better. This addon will work across all versions of Minecraft Bedrock Edition!
Included items: ALL ITEMS including addons
EQUIPMENT TAB:
DOWNLOAD: https://mcpecentral.com/item-physics-v20
#1 RL Craft
Included Addons
Android Infusion

Baubles

Block Armor

Blood Magic

Boss Towers

bum_Bloodmoon

Calamity

Chickens

Christmas Presents

Create

Custom Enchantments

Overenchantments

Element Exchange

Expansive Ender

Extreme Crafting

Heart Containers

Hog's Weapons

Inventory Pets

Item Exchange

Magical Spells 2

Mob Scaling

More Structures

MoreTNT

Musical Weapons

Nether Expansion (mr mastery)

Nether Expansion

Ore Seeds

Ore Trees

More Gear

Project V

Questbook

Realism

Sword Rarities

Tartarean Mobs

Vatonage Furniture

Vatonage Magic

Weapon Cases

Wikibook
DOWNLOAD: https://www.vatonage.com/post/rlcraft