Top 5 Shader Packs
So we are gonna talk about top 5 shaders in MCPE. Theres quite a lot of shaders now and days but most of them look simple or just out horrendous. This shader will enhance your boring, dark worlds with light colors, shadows (optional), wavy animations, and a ton of other things. works well on devices with atleast 1 to 2 GB RAM, so this can be played on various phones. But we are going to present these 5 shaders:


Fused Vanilla Shader: This Shader is good looking with there shadows, Realistic Sky with Realistic sun. also has bright colors and waving leaves.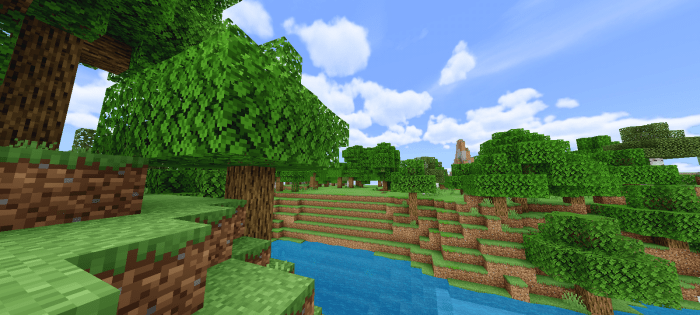 Kamii Shader: This shader has such a good beautiful color, shaders and very much realistic world.
this shader has advance lighting, Foilage animation and Cloud and water reflection.
F.O.G Shader: This is shader is surprisingly compatible with Windows 10 (With out the render dragon version). This Shader is Perfect for horror minigames, and scary events.Is Perfect for Apocalyptic, Horror And scary map.
Bun Renewed: This shader has unique and aesthetic color. Aesthetic pink tone map with almost java look like, but still friendly device
Experimental Shadows: This is a experimental Shader and replicates the RTX feel of minecraft windows 10 to bedrock. This shader has light bouncing out of blocks at real time with colors mixing.
With this we conclude our tour with the top 5 shaders pack if u want to download these packs go check out FryBry youtube video on how to download them: