Better Bedrock V4 Client For MCPE 1.19!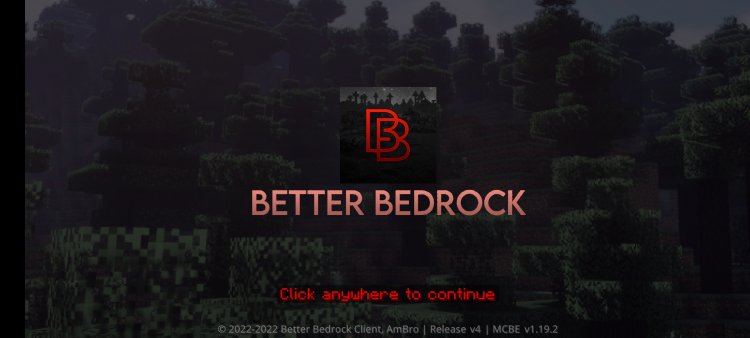 Better Bedrock is one of the most well known and respected client for MCPE and it has now been updated for 1.19 with new and amazing features. With many cosmetics, UI changes, animations, you can expect many great things from this client!
HOMESCREEN
FEATURE LIST:
- New UI
- Mod Menu
- New settings
- Capes
- New animations
- New chat settings
- Way points
- F5 button
- Debug screen
- FPS boost
WHAT WILL NOT BE ADDED
On the Better Bedrock client discord it was revealed which features will not be added that includes
Toggle sprint
Toggle crouch
Autosprint
Motion blur
Freelook
Hit particles
Pocket UI support
Small gui scale support (0)
Dark mode textures
Item physics
Custom crosshairs
Keystrokes
Injector
Combo counter
Zoom
Customizable client colors
Chunk render (1/2)
Player hitbox
Heart indicator
Minimap
3D player skin
'Client' as app
MOD MENU
Better Bedrock is the first client to actually feature a mod menu that works across all platforms. This menu will allow you to change what you see on your screen. Such a useful feature
HOW TO DOWNLOAD:
Join the Better Bedrock discord and look under the "download" channel.
DOWNLOAD: