5 No Lag Texture Packs For MCPE 1.19!
These texture packs will help reduce lag! All credits can be found in the downloads!
#5 EverythingCubes 16x
Do you like smooth simple PvP texture packs , Vanilla textures (and honey) ? , then this PvP Pack is perfect for you! With the ideas of JustinPvP/ItsAHoneyStan i made this honey-based texture pack : 'EverythingCubes 16x' for the (small) youtuber 'ItsAHoneyStan' (sub to him) . This pack includes : medium long swords , smooth simple blocks with a pattern and ore texture's with outlines , beautiful sky with a bear walking on it and more (more details in description) ! it has 16x resolution and it should run perfectly without any lag issue's .
If u have more questions ask it in the comments below.
Some of the textures are not made by me
1 or 2 blocks from : The SMOOTHEST PVP Block Overlay (FPS BOOST) // Clean Renders - (Search on youtube)
Maybe the bow and rod from : Wallibear Texture Pack Recolor
The potions from : SimplyCubed (in the mcpe marketplace)
Photo's ...
Menu changed !!!
DOWNLOAD: https://mcpedl.com/everythingcubes-16x-pack/
#4 1x1 Texture Pack
Do you want to get the BIGGEST fps boost for Minecraft Bedrock Edition? This texture pack will do the job by retexturing blocks to a 1 by 1 scale. Some of these textures may appear as a solid color and many of the mobs are made to be much more simplier.
By Fused Bolt
Vanilla minecraft has a resolution of 16x16 meaning theres a total of 256 pixels in each block. But THIS texture pack has a resolution of 1x1 meaning there is only 1 pixel in the texture of blocks instead of 256! So if your GPU/Video Memory usage is high with vanilla minecraft textures, then THIS texture pack will reduce the load on the GPU/Video Memory which will ultimately result in an increase in performance!
Some screenshots:
DOWNLOAD: https://mcpecentral.com/1x1-texture-pack-for-mcpe-119-minecraft-bedrock-edition
#3 Smooth Pixels
By MattePlay20
Smooth Pixels is a texture pack created for you to have a more animated and smooth world, this texture pack tries to have the original Minecraft textures but with less details and less pixels. What are you waiting for to use it?
This texture pack is somewhat light so you won't have much lag :)
A continuación te mostraremos algunas capturas de pantalla para que puedas ver más o menos cómo será tu juego cuando tengas esta textura activa.
este paquete de texturas no es huesos desnudos :)
paquete de texturas para la nueva versión 1.18 de Minecraft Bedrock
Inferior
Fin
DOWNLOAD: https://www.mediafire.com/file/a516r29rp0p7xn2/SmoothPixelsTheWildUpdate.mcpack/file
#2 BasePvP Texture Pack
By dfocus
basepvp is a default-edit texture pack that aims towards competitive pvp players and casual gamers. This enhances the experience of the game without losing the original default style of Minecraft.
This pvp texture pack is created by dfocus, and is made available for the Java and Bedrock/MCPE editions of Minecraft. It is downloadable only on MCPEDL.
With 15 different sword styles to choose from, basepvp helps players to fight with their favorite sword style!
basepvp presents a colorful and unique vibe with clean sword styles, fancy armor, vibrant resources, and beautiful custom skies.
Modifications like outlined wool, clear glass, compact bow, darker buckets, and more that makes this texture pack more striking.
DOWNLOAD: https://mcpedl.com/basepvp-texture-pack/
#1 Zion 8x
By Chr7st
Zion 8x, the BEST 8x PvP Pack is now available in RED! All of Zion 8x's features, a Custom Sky, beautiful 8x8 textures, that both fit competitive Minigames, (such as Bedwars, Eggwars, Hive Treasure wars, etc.) PvP Items, a Custom Gui, all now in RED. Red sky, Red Diamond Items, Red Inventory, Red Gui (AND SO MUCH MORE). If you are unfamiliar with the ORIGINAL pack, check out Zion 8x here: https://mcpedl.com/8x-redemption-pvp-8x8-pack/ For those that hate Reading and would rather watch a video with the Pack:
BUT if you DO enjoy reading and using this awesome site I might as well start of showcasing all of the recolored parts! The RED Sky: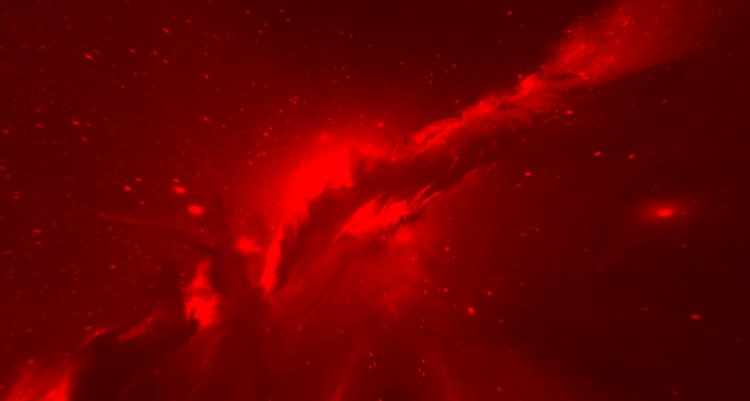 DOWNLOAD: https://www.mediafire.com/file/3y19aghxoylsl79/Zion+8x+-+Red.mcpack/file