Top 5 Useful Addons For MCPE 1.19! - Minecraft Bedrock Edition
Playing Minecraft can be hard as there are many things needed to do. These addons will make the survival expiernce easier and more bareable.
#Ore Detection Addon
By Bedrock Commands | Community & Archive
Download this Add-On to enhance your mining experience in Minecraft.
This new Add-On helps you find ores in the new caves much more conveniently while not completely cheating like the use of X-ray visions. For survival worlds & SMPs that desire 'Quality of Life' Add-Ons, this will be a perfect addtion to your worlds!
- by cda94581, zhea dynamix
This Add-On detects the number of mineable ores with the pickaxe held in your mainhand in a 13×13×13 area from you while having a compass in your last hotbar slot
Notes:
It will not detect ores that your pickaxe cannot obtain the minerals of.
It will not detect ores if you are above y313 or below y-58 in the Overworld.
It will not detect ores if you are above y121 or below y6 in the Nether.
It will not detect any ores in the End.
If you need any help with the add-on, you may join our discord server: https://discord.gg/SYstTYx5G5
DOWNLOAD: https://www.mediafire.com/file/kwfctpx804332yk/OreDetection.mcaddon/file
#4 One Player Sleep
By h_Yng
Wanted to play and have some fun with your friends especially at day time in Minecraft, and avoid phantoms? Sick of all players must lay on their respective beds, just to survive the night, and never be bothered with mobs at night lurking, and attacking? This Addon is all you need especially for multiplayers, and if you are a content creator that does not want to modify the player.json. One Player Sleeping System, you can just add this to your stack of behavior packs. This addon only contains a BEHAVIOR PACK and nothing else.
Since Mojang didn't added the "isSleeping" component for GameTest Framework, I created my own component to detect how will a player sleep, without modifying the player.json, since that is my goal. With this Addon you can enjoy your addon packs gameplay, and easy to activate or put to your own world. Hope this addon helped you, especially for Content Creators. Feel free to look at my js file, since it has comments to give you a walk through. If you want to add this to your behavior packs.
DOWNLOAD: https://linkvertise.com/182887/one-player-sleep-script-b/1
#3 Craftable Structures
Have you ever wanted to craft structures in survival?Have you ever been trying to make a render but couldn't find the right structure?Have you ever wanted to make a map using structures?Have you ever wanted to find structures more easily?Well if you have ever wanted any of these things this add-on is perfect for you
If you want to see more add-ons like this one consider subscribing to my youtube channel
https://www.youtube.com/c/KekeCreations

DOWNLOAD: https://kekecreations.boomla.net/add-ons/craftable-structures
#2 Dynamic Lighting
By Amon28
Do you want to experience dynamic lighting like using optifine in java? This add-on adds just that experience into minecraft bedrock! This addon's lighting is not as smooth as optifine but it does the job.
You can use different items that gives off light to light your surroundings by just holding it in your hands. The dynamic light has a fix light level of 8.
You can now explore dark caves easier if you don't have enough torches to place.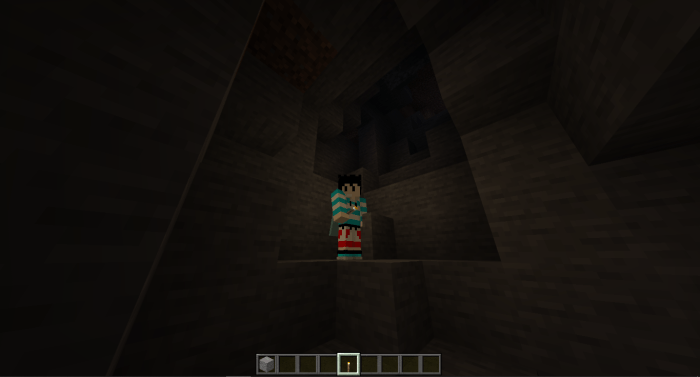 As you can see in this picture I'm holding a torch and it's giving off light.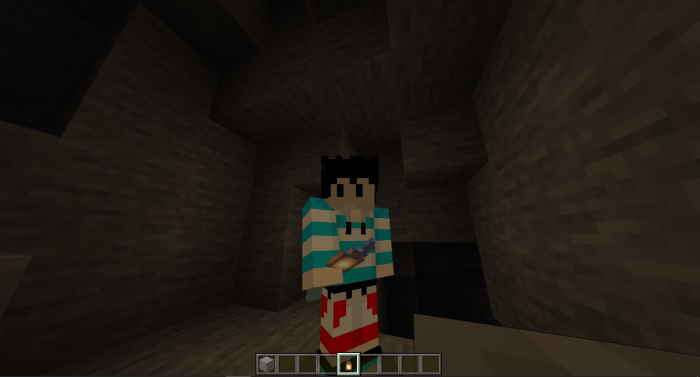 - Lighting Items gives off light when it is on the ground.
Dynamic Lighting Also affects mobs.
DOWNLOAD: https://mcpedl.com/dynamic-lighting/
#1 Hammer Time
By SystemTv
Hi folks, this plugin is based on the Java Hammer Time mod and I have the permission of the original creator of the mod, it should also be noted that this plugin was previously called Mining Hammers but now it is called hammer Time Bedrock, totaling 10 Hammers, 10 Megas Axes and 10 Megas Hoes, of course, all based on the java mod and how much with a 2d and 3d version of the plugin
In this update of the plugin we add new useful tools for different things, the hammer is useful to chop the blocks and minerals faster since it does it in 3 × 3, the hoes serve more to cultivate faster, remove grass and leaves as well. 3 × 3 and finally there would be the axes that are used to cut large amounts of wood by just cutting 1 block of wood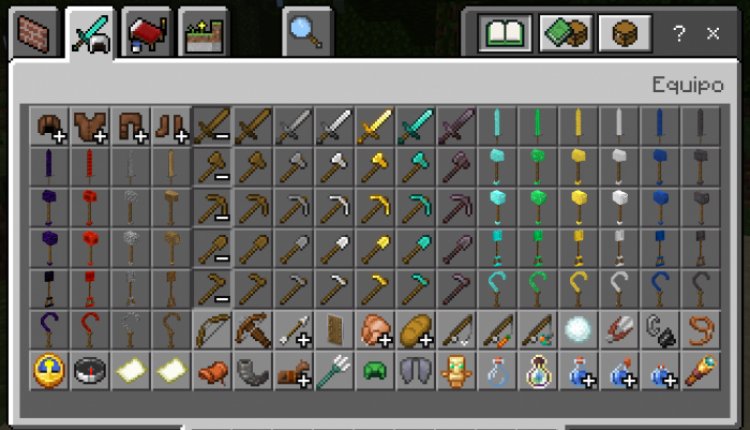 DOWNLOAD: https://mcpedl.com/mininghammers-addon/