MCPE Back Packs Add-On MCPE 1.18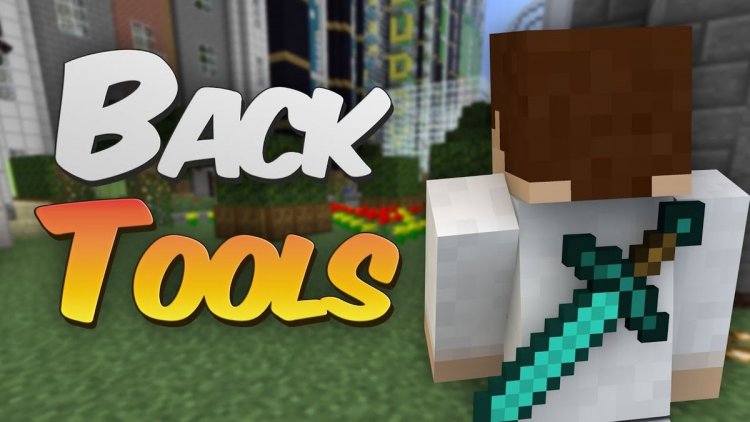 Minecraft is known for its intricate and heavily detailed mods. This post goes over one of the most iconic and classic Minecraft mods ever, the backpacks add-on for Minecraft Pocket Edition. Over the years there have been many versions of the backpack addon for MCPE but most of them are lackluster or often lack customization features. This addon is one of the most polished versions of the backpack addon as it allows users to craft backpacks from scratch, change the color of the back pack, etc. It is also a simple process to install and apply it to the game.
HOW TO MAKE A BACKPACK
Creating a backpack is extremely simple and requires minimal materials that can be easily obtainable during the early stages of a Minecraft survival world. To start off, we will need a crafting table that can be constructed with 4 wood logs. We will then need 1 more crafting table, 2 sticks, 2 wood logs of your choice, and 3 stones. In total, we will need 9 materials in order to construct one of these backpack tables.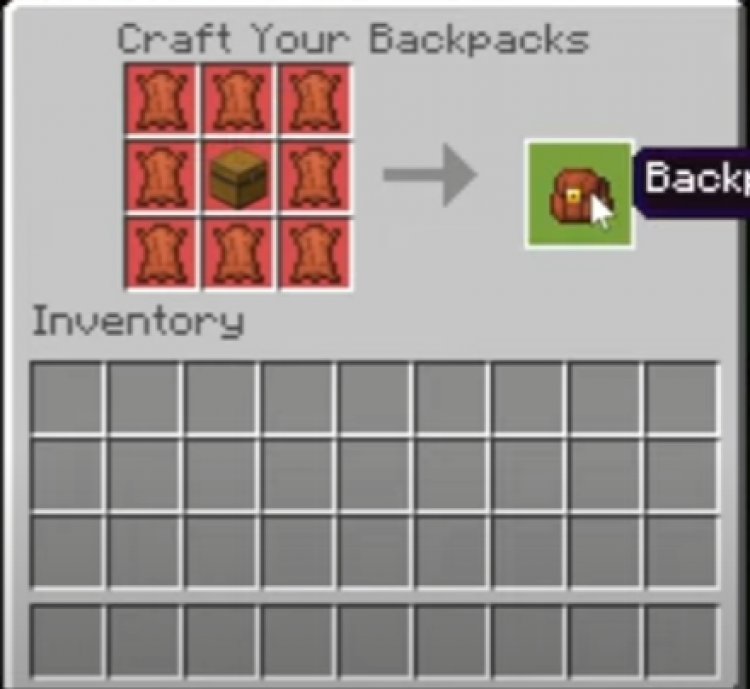 Once you construct one of these tables, you will need to gather 8 pieces of leather that can be obtained through hunting cows and 1 chest that can be crafted from 8 blocks of wood planks. Make sure to arrange the leather around the chest and make sure the chest is in the center. Then you should see an option to craft the default backpack. The default backpack is simple but looks amazing.
HOW TO PUT ON THE BACKPACK
In order to put on the backpack, click the right mouse button if you are on a computer. For mobile, hold your screen while having the backpack in your hand. Your backpack will then but equipped on your chestplate slot.
If done correctly, the following text should appear on your screen: "Your Brown(Default) BackPack has been created." so be sure to be one the lookout for this message!
BACKPACK DESIGNS
This addon has many options in terms of ways to decorate our backpack. There are around a dozen different designs for the backpacks that include different colors such as blue, black, light blue, gray, purple, green, lime green, orange, pink, red, yellow and white.
In order to change our backpacks to have any of these new designs we must place our backpack on the ground. Then, we must use a colored dye and apply it to the backpack. Obtaining dyes for the backpack can come from various places such as flowers, lapis, cactus, etc. Regardless, there is a color for almost every dye in the game!
BACKPACK USES
These backpacks can be used in many creative ways and we have a few suggestions for how to use them to their fullest potential. We can use these backpacks to hold extra storage while not using any inventory slots. This can be useful when mining for ores since there is a significant amount of loot and it can be overwhelming to keep track of all the loot and carry it around. These backpacks are also perfect for long adventures in which you may need resources such as golden apples, food, beds, compasses, etc which can all be stored inside these backpacks. These backpacks come with dozens of slots so there is room for so much!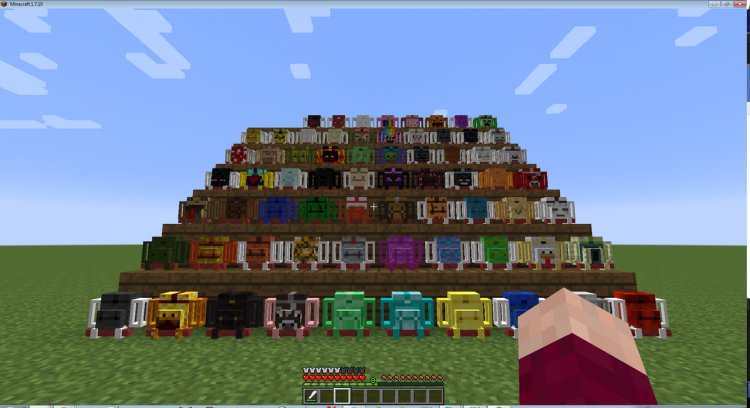 CONCLUSION
Overall this addon is extremely useful and helps manage inventory space. It is simple to use and best of all has many design options for these backpacks. I have been using this addon the past couple weeks in my survival world and have never failed to deliver on what it promised. It gets a 9/10 for its ease of use. It did not get a full 10 since there could have been more creative designs for these backpacks.