Top 20 Addons For MCPE 1.18 - Minecraft Bedrock Edition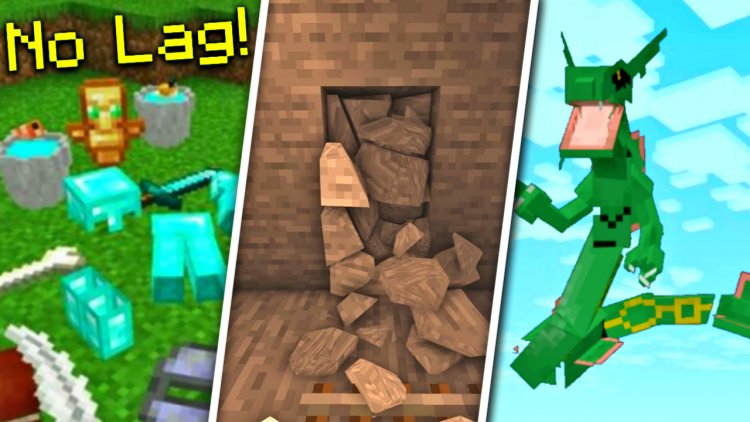 This list complies the 20 best addons for Minecraft Bedrock Edition. All credits to each of these addons can be found in the downloads. All these addons will work for Minecraft Bedrock Edition 1.18. Be sure to turn on expiermental gameplay when using any of these addons in order for them to work!
#20 World Animals Addon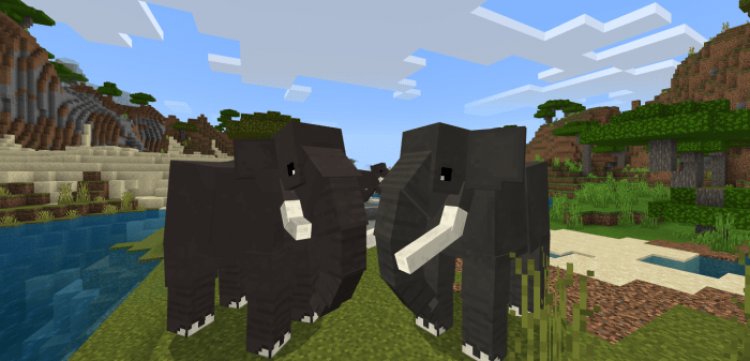 "With this add-on you add a variety of new animals that will appear in our Minecraft worlds, most animals are aggressive, others can be domesticated to defend against mobs and some animals can be ridden."
Add-on created by ArathNido. (Twitter)(Youtube)(Donations)
DOWNLOAD: https://mcpedl.com/world-animals-addon/
#19 Magnificent Burning Lands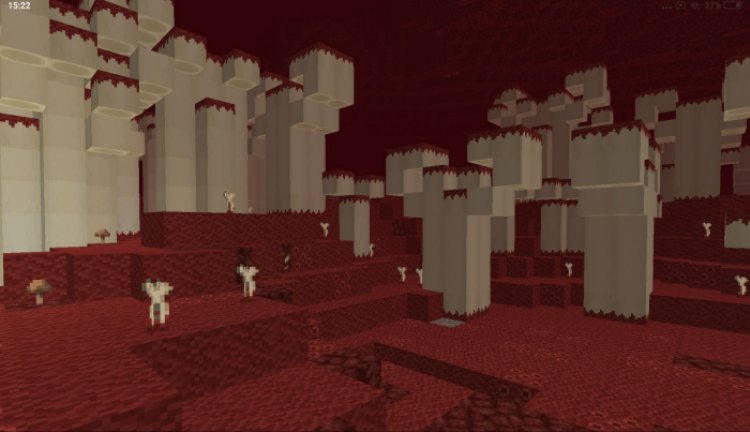 "Not enough content in the Nether? This mod expands the Nether by adding new biomes, mobs, items to make the Nether better and more interesting. For some features, enable "Wild Update" in experimental settings."
DOWNLOAD: https://mcpedl.com/magnificent-burning-lands/
#18 Vanilla Culinary V1.1
"More food is simple words, not food that makes you omnipotent like a god but at least you will have more good and simple food recipes. [Compatible with any addon]"
DOWNLOAD: https://mcpedl.com/vanilla-culinary/
#17 Better Guns Addon - Bedrock 1.18
"Want to use guns with other addons? Want to craft them in Survival? Better guns lets you do just that! With Multiplayer and Multi-Addon support, and now in 1.17.40+ Better Guns are even better than before!! "
By SyKoSoFi
DOWNLOAD: https://mcpedl.com/better-guns-addon/
#16 Spiderman: Into The CraftingVerse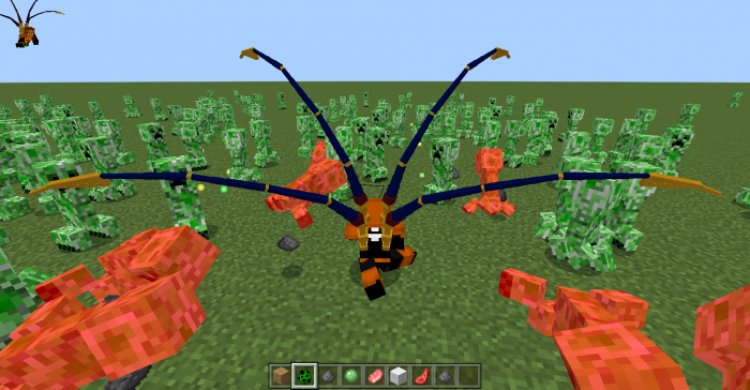 "With this addon add content related to the Spider-Man universe from comics, movies, video games and series, you can get costumes, weapons, tools and get the superpowers of Spider-Man, you can also meet Spider-Man villains."
Addon created by ArathNido (Youtube)(Twitter)
DOWNLOAD: https://mcpedl.com/spiderman-into-the-craftingverse-add-on/
#15 Untitled Creatures Addon
"hey, i bring you today to my new addon, untitled Creatures, so basically this addon just adds a bunch of random mobs/creatures,also i named this addon untitled Creatures because because, its just came into my mind"
DOWNLOAD: https://mcpedl.com/untitled-creatures-addon/
#14 True Backpack Addon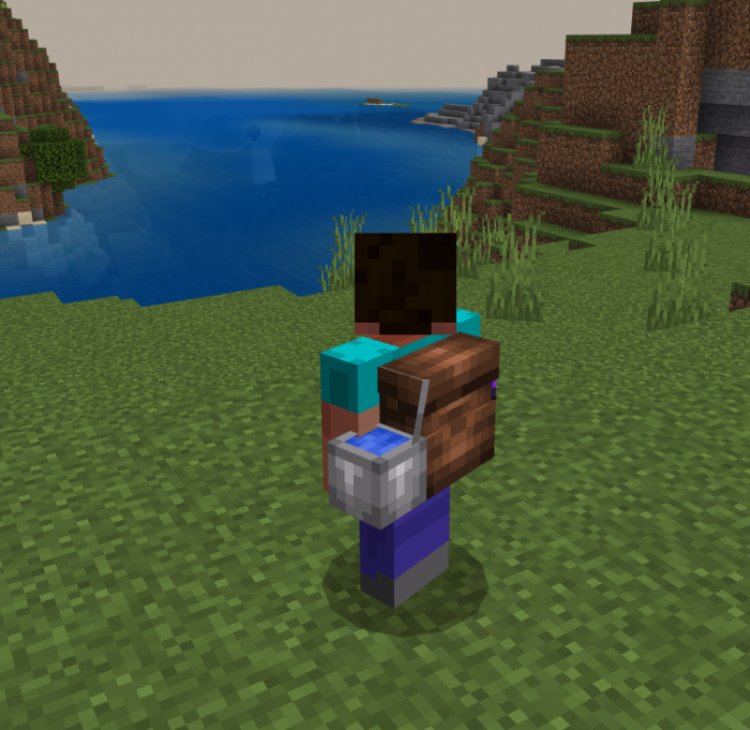 ""Now with compatibility" Looking for a backpack to carry your things? Well here you have an addon that adds a backpack that can help you as well as an indicator so you know if you have the backpack or not"
By TrueCowboy
DOWNLOAD: https://mcpedl.com/true-backpack-addon/
#13 Bosses Addon
"Hello my name is Cristopher you know me right? well don't matter in this moment i wanna present you this little mini-bosses i made, the purpose of this add-on is to create downloadable bosses so that people can summon them in their world with their friends or put them on their maps, I hope you enjoy. "
DOWNLOAD: https://mcpedl.com/bosses-beta/
#12 Nico's Block Expansion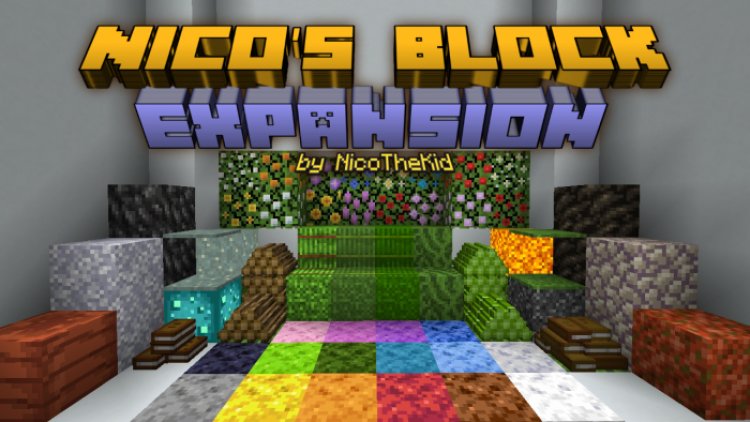 "This mod will add more stackable and decorative blocks that may be useful to your survival game. Using this mod, you can able to craft more block from compressed and extracted items."
By NicoTheKid
DOWNLOAD: https://mcpedl.com/nicos-block-expansion/
#11 Keks Hub
"Mini addon about farming, adventure, magic. Discord created by the Keks Hub team. In the addon +10 cultures, +30 different food, +10 blocks, 3 mobs, unique blocks, new caves, new geodes, new trees.Addon just blooms"
By Adam PS
DOWNLOAD: https://mcpedl.com/keks-hub/
#10 Collapsed Blocks Addon
"Collasped Block is an addon that adds more than 13 rubble versions of brick blocks, it is compatible for both creative and survival!
What is it about?
The addon is mainly used to decorate ruins and abandoned buildings, the purpose of the mod is to make the buildings more detailed without breaking the aesthetics of Minecraft itself."
DOWNLOAD: https://mcpedl.com/collapsed-blocks-addon/
#9 Ritekman Furniture
"Adds more than 30 practical pieces of furniture that you can interact with and use Minecraft texture and use medieval Minecraft style with beautiful colors You can now start your new world with this furniture"
DOWNLOAD: https://mcpedl.com/ferro-furniture-1-18-10/
#8 Prehistoric Animalia Wave Addon
"Have you ever wanted to experience the obscure Dinosaurs with a slight fantasy vibe that remains grounded and is semi-accurate? Prehistoric Animalia is the perfect choice for you! This addon is by Zuyura and was made by the help of the team on Discord."
By Xterionix YT
DOWNLOAD: https://mcpedl.com/prehistoric-animalia-addon/
#7 Arcade Craft Addon
"Ever wanted to build your own Arcade in Minecraft?A place where you can meet up with friends and play some cool games!Now you can!This add-on will give you the chance to build your very own Arcade without changing any on the gameplay or features in minecraft itself. Experimental Features will need to be enabled for you to play"
DOWNLOAD: https://mcpedl.com/casino-craft/
#6 Mutant Creatures V3.1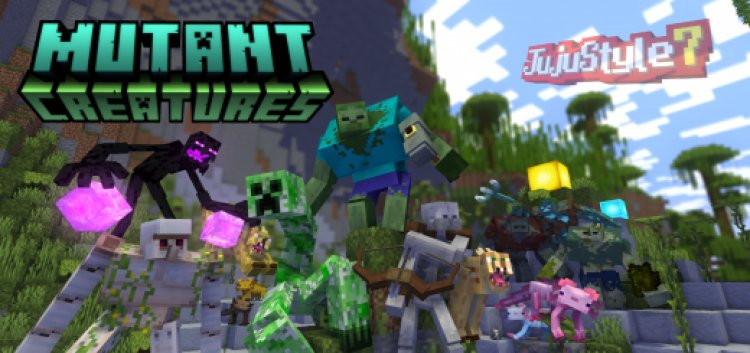 "NEW Mutant Creatures Add-on adds 20 mutants along with minions and easter eggs in Minecraft Bedrock with incredible powers... If you are looking for an add-on to increase the game difficulty a few notches then this is a great option. This means that the world will be a lot more difficult as each mutant is much stronger than its predecessors. Neither of the mutants gets affected by fall damage or knockbacks."
DOWNLOAD: https://www.vatonage.com/post/mutant-creatures-v3-1
#5 Craftable Structures
"Have you ever wanted to craft structures in survival?Have you ever been trying to make a render but couldn't find the right structure?Have you ever wanted to make a map using structures?Have you ever wanted to find structures more easily?Well if you have ever wanted any of these things this add-on is perfect for you "
DOWNLOAD: https://mcpedl.com/craftable-structures/
#4 SERP Pokedrock 2
"Welcome to the Second generation of SERP Pokédrock!
this addon works as a complement for the first generation! although it is also designed to work on its own!"
DOWNLOAD: https://mcpedl.com/serp-pokedrock-2-pokemon-addon/
#3 Ocean Expansion Addon
"This addon expands on the Minecraft 1.13 Aquatic Update by adding more sea life to the game! Explore and find 6 new mobs in the ocean as well as new palm islands!"
By Mr. Mastery
DOWNLOAD: https://mcpedl.com/minecraft-ocean-expansion/
#2 Java UI Addon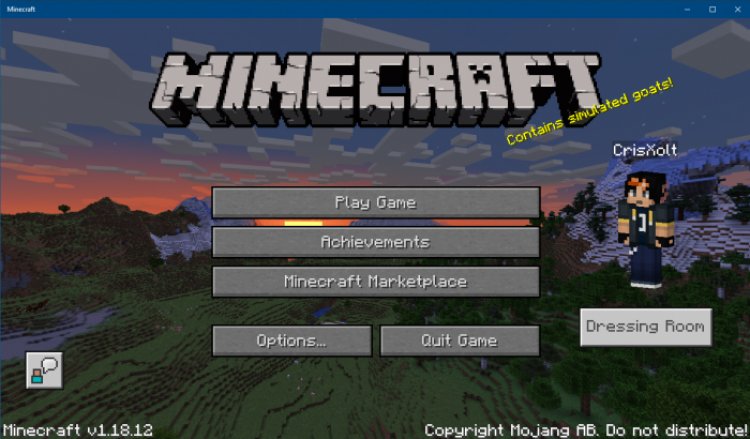 "Before "Modified Vanilla" and "Vanilla enhanced". Is an TP/RP that would improve UI and other assets. Actually, is an testing TP made since fall 2016, oriented to port menus and container/inventory GUI textures from Java Edition to Bedrock Edition more easily and efficient! At the moment there are 3 types: Java Edition UI: Convert base game interface to Java Edition interface style! Of course, not all screens were modified, but I will add more in future versions! Mixed UI: It is the improved version of the HUD UI and inventory containers still with base game style, with the small combination of Java Edition and Legacy Console Edition parts. PvP (Java Edition 1.8) UI: The same between Mixed UI and Java UI, but, the UI design is mainly based on JE 1.8, the version most used to play PvP servers. Now has clear Chat BG and Scoreboard BG without red score numbers."
By CrisXolt
DOWNLOAD: https://mcpedl.com/vanilla-deluxe-mixed-ui/
#1 Insane Craft
"This modpack has 50+ new addons all in 1 download and many recommended addons to improve the experience. This modpack is designed to have many addons to be as chaotic as possible."
By iEmotionless
DOWNLOAD:
https://www.vatonage.com/post/insane-craft
Thank you so much for the amazing support and we hope you enjoy our list! Be sure to let us know your favorite addon!